The Future of Farming is Here!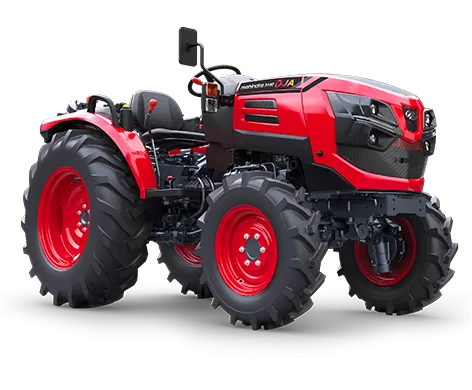 Click for 3600 View
Click for 3600 View
Click for 3600 View
Click for 3600 View
Click for 3600 View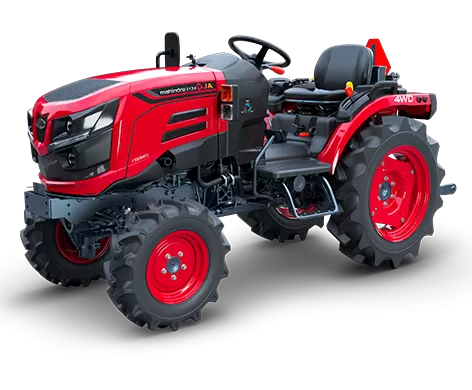 Click for 3600 View
Click for 3600 View
Revolutionise Farming with Our Exclusive Range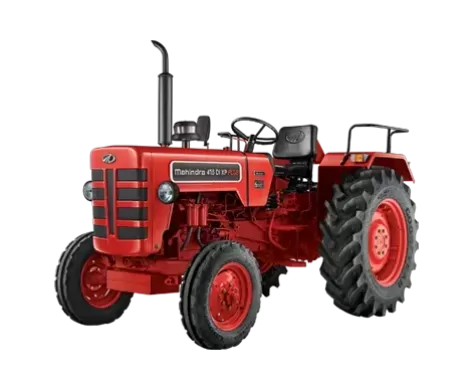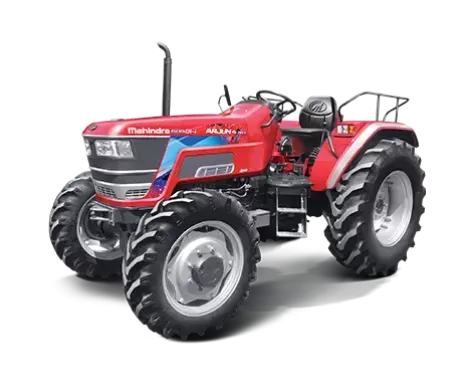 Drive Excellence on your
Farm with our Tractors
Best-in-class power
With lowest RPM drop across the range for optimised output
Best-in-class mileage
Save more with lower fuel consumption per hour of operation
Best-in-class technology
Specifically designed tractors for all your application-based needs
6-year warranty
Longest warranty period in the market for continued aftersales support
Know More
Dastaan-E-Tough
When tradition meets technology, growth is inevitable.
Know more from our farmer success stories.
Supporting toughest warriors
Transforming the lives of women farmers by delivering prosperity, providing
them with training and opportunities and enabling them to rise.
Create an income stream and make them independent.

Improve their social status and respect in the community.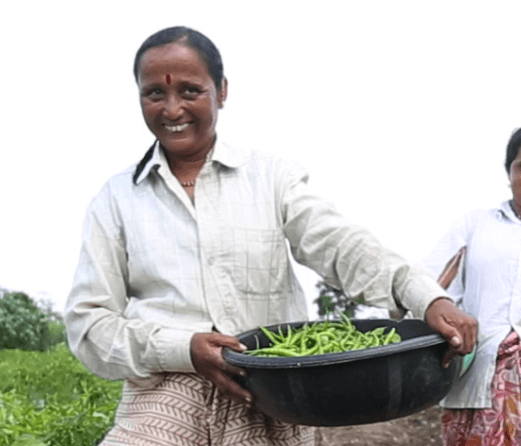 About Mahindra Tractors

For more than three remarkable decades, Mahindra has proudly held the title of India's unrivalled No. 1 tractor brand and the world's largest manufacturer of tractors by volume.

As Mahindra Tractors expands its reach across more than 40 countries worldwide, it has harnessed the power of its unparalleled quality to achieve remarkable recognition. Standing alone as the sole tractor brand in the world, Mahindra proudly boasts the prestigious Deming Award and the revered Japanese Quality Medal. With the widest range of tractors available, Mahindra Tractors has become synonymous with India's vibrant tractor industry, symbolising reliability, innovation, and unwavering commitment.

Over the years, Mahindra Tractors has forged deep connections with countless generations of farmers, earning their trust and loyalty through unwavering dedication. Renowned for our robust construction and exceptional performance, Mahindra tractors are the epitome of reliability, conquering even the harshest and most unforgiving terrains with ease. Aptly known as 'Tough Hardum,' our tractors are always ready to confront any challenge head-on. Moving forward, Mahindra remains committed to nurturing strong partnerships with farmers, continually enhancing its range of the toughest and the most dependable tractors.

With Mahindra Tractors, the farming community can confidently rely on top-of-the-line machinery that empowers them to embrace the future with unwavering confidence.

Tractor Categories

Mahindra Tractors continuously introduces the latest tractors with advanced features and cutting-edge technology. These tractors are designed to enhance productivity, fuel efficiency, and operator comfort, ensuring optimal performance in the field. Mahindra's mini tractors are compact and agile, perfect for small-scale farming, gardening, and landscaping. Despite their size, they offer impressive power, versatility, and ease of operation, making them ideal for tight spaces and specialised tasks. For challenging terrains, Mahindra's 4-wheel drive (4 WD) tractors provide superior traction and pulling capabilities, enabling them to excel in demanding conditions. These tractors are designed to deliver exceptional performance and efficiency, making them suitable for a wide range of agricultural applications. Mahindra's 2-wheel drive (2 WD) tractors are also reliable workhorses that offer excellent manoeuvrability and fuel efficiency. They are well-suited for operations on flat or moderately uneven terrains.

With a range of horsepower options available in 20HP, 30 HP, 40 HP, 50 HP and 60 Plus HP, Mahindra Tractors ensures there's a category suitable for every specific farming requirement.

Tractor implements

Mahindra Tractors offers a comprehensive range of agriculture implements designed to enhance farming operations to suit a range of farm sizes and crops. For land preparation, we provide ploughs, cultivators, and harrows to break the soil and prepare it for sowing. For efficient sowing and transplanting, Mahindra offers seed drills and potato planters. When it comes to harvesting, our lineup includes reapers, combine harvesters, and threshers. Post-harvesting implements like cleaners and straw reapers ensure quality and value preservation. Additionally, Mahindra offers material handling tools such as loaders for easy transportation of crops and other materials. These high-quality agriculture implements are designed to seamlessly integrate with Mahindra Tractors, providing farmers with reliable and efficient solutions for their diverse farming needs.

Compare Tractors

Whether you are looking for a compact tractor for small-scale farming or a heavy-duty tractor for large agricultural tasks, the "Compare Tractors" feature provides a comprehensive overview, allowing you to evaluate different models and select the one that best suits your needs.

Simply select the tractors you want to compare and click the "Compare" button. Our user-friendly interface will display a detailed side-by-side comparison of the selected tractors, highlighting their specifications, features, and performance capabilities.

You can compare various aspects such as engine power, transmission options, lifting capacity, fuel efficiency, and more. This tool enables you to make an informed decision based on your specific requirements, ensuring that you choose the best tractor model for your agricultural operations.

Tractor Prices

When it comes to tractor prices, Mahindra Tractors offers a wide range of tractors at varying price points to cater to the diverse needs of farmers. The prices of Mahindra tractors typically range from INR 2 lakh to 15 lakh, depending on the specific model, horsepower, features, and additional attachments.

The affordability and value-for-money proposition of Mahindra tractors make them an attractive choice for farmers across different scales of operations. Whether you are a small-scale farmer or engaged in large-scale agricultural activities, Mahindra Tractors provides options that suit your budget and requirements.

Customers can visit the Mahindra Tractors showroom or contact local tractor dealers to get accurate and up-to-date tractor prices.

Investing in a Mahindra tractor ensures not only competitive pricing but also reliability, performance, and after-sales support, making it a trusted brand among farmers in India and worldwide.

Showroom near me

Experience the world of Mahindra Tractors at our extensive network of showrooms, spanning across the world with over 1200 outlets. Mahindra Tractors showrooms are designed to provide you with a seamless and personalised experience as you explore our range of tractors and agricultural implements. Our showrooms are equipped with state-of-the-art facilities and staffed with knowledgeable professionals who are committed to helping you find the perfect solution for your farming needs. With Mahindra's widespread presence, you can easily locate a tractor showroom near you, ensuring convenient access to our products, genuine spare parts, and expert after-sales support. Step into a Mahindra Tractors showroom and discover a world of innovation, reliability, and excellence in agricultural machinery.

Service centres near me

At Mahindra Tractors, we prioritise customer satisfaction and ensure that our tractors are backed by a robust service network. With over 25,000 service champions spread across the country, our service centres are dedicated to providing exceptional after-sales support. Our service centres are equipped with state-of-the-art facilities and staffed with highly skilled technicians who undergo regular training to stay updated with the latest technology and best practices. Whether it's routine tractor maintenance, tractor repairs, or troubleshooting, our service champions are committed to delivering prompt and efficient service to keep your Mahindra tractor running smoothly. With our extensive service network, you can rest assured that help is never too far away. Experience the reliability and peace of mind that comes with owning a Mahindra tractor, supported by our vast service centre network and dedicated team of service champions.