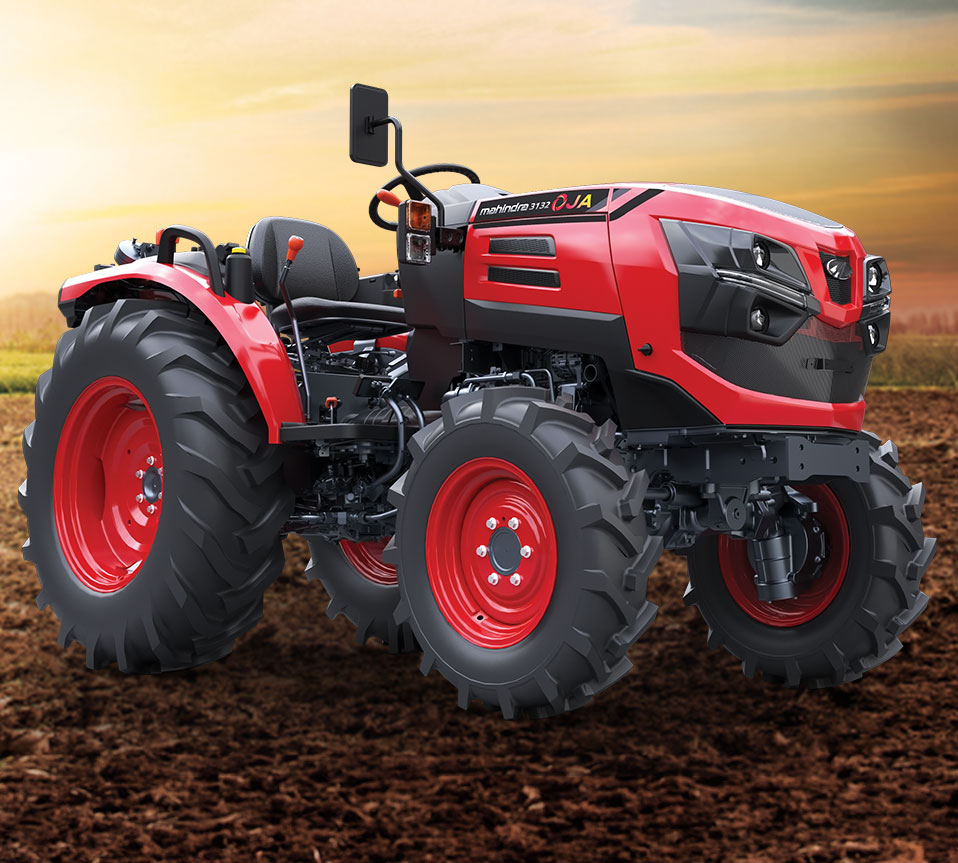 Mahindra OJA 3132 Tractor
Looking to maximize your productivity in the farming field? The Mahindra OJA 3132 Tractor with 23.9 kW (32 HP) engine power is the right choice for you. It comprises up-to-date and high-end features, ensuring maximum performance. Moreover, the Mahindra OJA 3132 Tractor incorporates high-quality raw materials, thus providing better strength and durability. Its compactness makes it suitable for orchard and arecanut farming.

SPECIFICATIONS
A Quick Guide to Choose Better
Mahindra OJA 3132 Tractor
Engine Power (kW)

23.9 kW (32 HP)

Maximum Torque (Nm)

107.5 Nm

Maximum PTO power (kW)

20.5 kW (27.5 HP)

Rated RPM (r/min)

2500

Number of Gears

8 F + 8 R
Number of Engine Cylinders

3

Steering Type

Power steering

Rear Tyre Size

11.2 x 24

Transmission Type

Constant mesh with synchro shuttle

Hydraulics Lifting Capacity (kg)

950
Special Features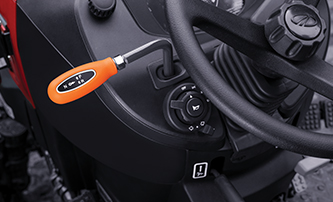 F/R Shuttle (8 x 8)
This advanced gear gives you more reverse options, so you can work faster and more comfortably in smaller fields. And saves 15-20% of time, every time you turn.
ePTO
The ePTO automatically engages and disengages the PTO, while the electric wet PTO clutch provides smooth and precise operation.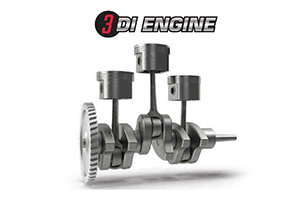 Powerful 3DI Engine
The powerful 3DI compact engine delivers smooth operation, best-in-class NVH, and maximum torque for enhanced productivity.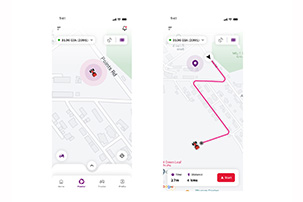 GPS Track Live Location
This feature helps you track the location of your tractor from anywhere, thus giving you less dependency on the driver.
Diesel Monitoring
The fuel gauge sensors are linked to the instrument cluster and help you ensure zero downtime while avoiding fuel theft.
Best-suited for Multiple Crops
COMPARE AND BUY
A Quick Guide to Choose Better
Select up to 2 models to compare specifications

Engine Power (kW)

Maximum Torque (Nm)

Maximum PTO power (kW)

Rated RPM (r/min)

Number of Gears

Number of Engine Cylinders

Steering Type

Rear Tyre Size

Transmission Type

Hydraulics Lifting Capacity (kg)
Mahindra OJA 3132 Tractor

23.9 kW (32 HP)

107.5 Nm

20.5 kW (27.5 HP)

2500

8 F + 8 R

3

Power steering

11.2 x 24

Constant mesh with synchro shuttle

950