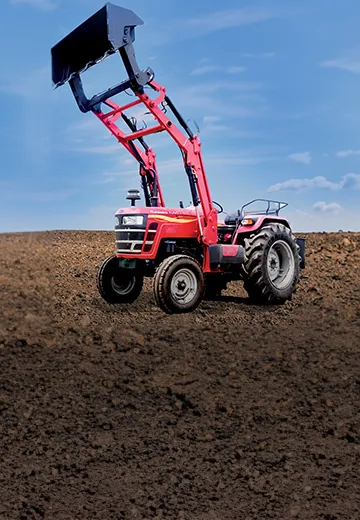 For heavy-duty loadwork
Tractor-mounted very
heavy farm implements.
Mahindra Loader
Loaders are tractor-mounted farm implements that are attached to the front of the tractors. These are used to dig trenches, holes, pits, and poles. It is a piece of very heavy equipment and is used to move the produce from one equipment to another. Mahindra loaders are packed with one-touch features and meant for heavy-duty loadwork, thus saving time and energy.
TRACTOR RANGE
Our Tough Brands