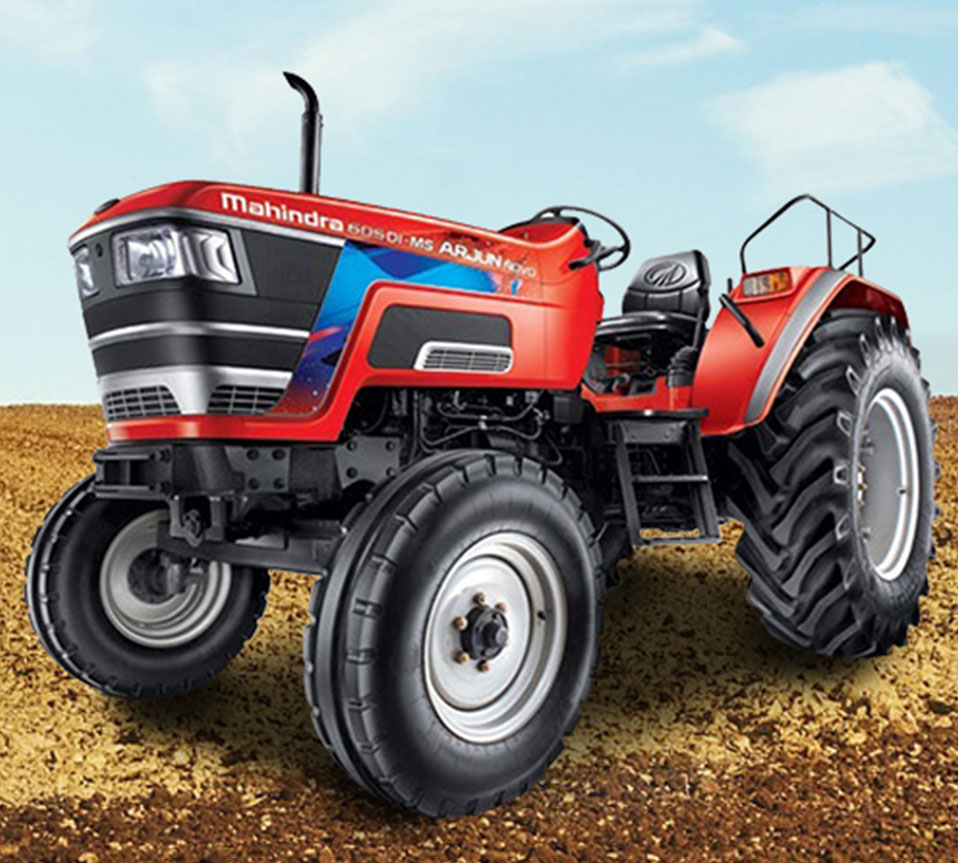 Mahindra NOVO 605 DI PP V1 Tractor
The Mahindra NOVO 605 DI PP V1 & Novo 605 DI PP 4WD V1 Tractor is a durable and high-performing machine that is equipped with advanced technology to enhance farm operations. It has a powerful 44.8 kW (60 HP) mBoost engine, power steering, and a hydraulics lifting capacity of 2700 kg. The tractor is known for its exceptional agricultural applications, impressive PTO power, and a range of valuable features such as a dual (SLIPTO) dry type clutch, seamless synchromesh transmission, responsive hydraulic system, 6 years warranty, heat-free seating area, and fuel-efficient operation. The Mahindra NOVO 605 DI PP 4WD V1 Tractor is perfect for a wide range of powerful and precise farming tasks.
SPECIFICATIONS
A Quick Guide to Choose Better
Mahindra NOVO 605 DI PP V1 Tractor
Engine Power (kW)

44.8 kW (60 HP)

Maximum Torque (Nm)

235

Maximum PTO power (kW)

40.2 kW (53.9 HP)

Rated RPM (r/min)

2100

Number of Gears

15 F + 3 R
Number of Engine Cylinders

4

Steering Type

Power Steering

Rear Tyre Size

16.9 x 28

Transmission Type

Partial Syncromesh

Hydraulics Lifting Capacity (kg)

2700
Special Features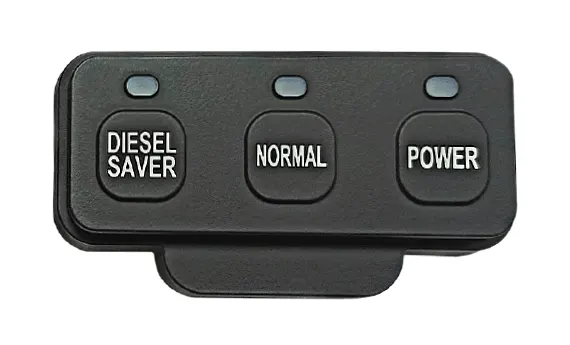 mBoost Power to Choose - 1 Tractor, 3 Drive Modes
• Diesel Saver Mode: Maximize your fuel efficiency and savings. • Normal Mode: Best performance and mileage. • Power Mode: Maximize your power, performance and income.
Smart Balancer Technology
• Future-ready CRDe engine with the industry's first 3-way multi-drive mode mBoost technology. The smart balancing technology reduces vibrations and noise level ensuring you have a quieter comfortable ride. • Advanced diagnostic system for problem detection.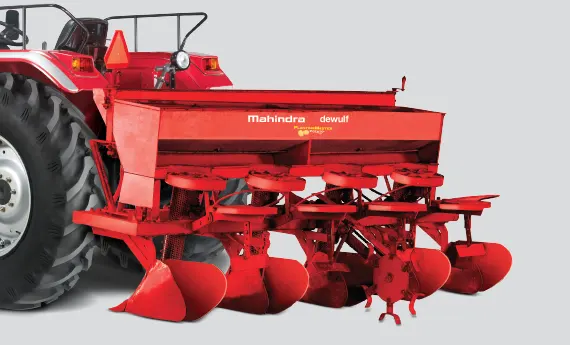 MAHA Lift Hydraulic: Lift More with Next-gen Hydraulics
Novo precision hydraulics with up to 2700 kg high lift capacity. Smooth lifting capacity for equipment like super seeder and potato planter.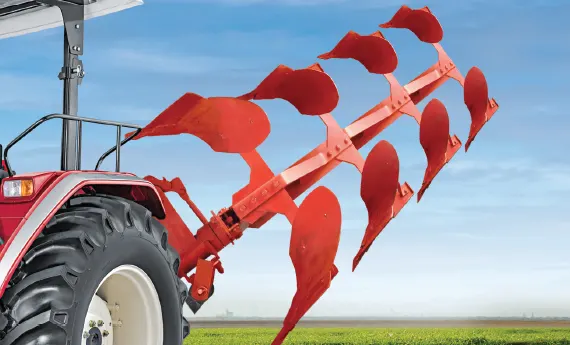 QLIFT: Tough Work Made Easy and Efficient
Button Operated Hydraulics for Seamless Operation. • Get maximum PTO power and ease of operation for equipment like rotavator, all kinds of plough, TMCH, mulcher and power harrow. • Also available for creeper variant (speed sub < 1 km).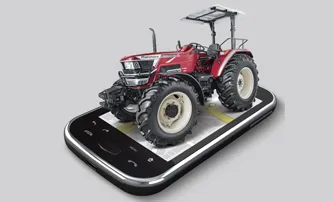 Digisense 4G
Your tractor at your fingertips with Digisense - • Access your tractor information with just a touch on your phone. • Track and control farm activity remotely for enhanced productivity.
Best-suited for Multiple Crops
Implements that Can Fit
Cultivator
M B Plough (Mannual/Hydraulics)
Rotary tiller
Gyrovator
Harrow
Tipping trailer
Full cage wheel
Half cage wheel
Ridger
Leveler
Thresher
Post Hole Digger
Seed drill
Loader
COMPARE AND BUY
A Quick Guide to Choose Better
Select up to 2 models to compare specifications

Engine Power (kW)

Maximum Torque (Nm)

Maximum PTO power (kW)

Rated RPM (r/min)

Number of Gears

Number of Engine Cylinders

Steering Type

Rear Tyre Size

Transmission Type

Hydraulics Lifting Capacity (kg)
Mahindra NOVO 605 DI PP V1 Tractor

44.8 kW (60 HP)

235

40.2 kW (53.9 HP)

2100

15 F + 3 R

4

Power Steering

16.9 x 28

Partial Syncromesh

2700