Mahindra 575 YUVO TECH+ 4WD Tractor
The Mahindra 575 YUVO TECH+ 4WD Tractors are powerful and efficient machines designed for agricultural work with advanced technology. With a 35 kW (47 HP) ELS engine and 1700 kg lifting capacity, they offer excellent performance. These tractors are equipped with a four-cylinder ELS engine, providing high power and torque. Its 32.1 kW (43.1 HP) PTO power makes various applications seamless. They also have smooth transmission, comfortable seating, and advanced hydraulics. With multiple gear options and various agricultural applications, the Mahindra 575 YUVO TECH+ 4WD Tractors enable efficient work and potential profits. One notable feature is the industry-leading six-year warranty.
SPECIFICATIONS
A Quick Guide to Choose Better
Mahindra 575 YUVO TECH+ 4WD Tractor
Engine Power (kW)

35 kW (47 HP)

Maximum Torque (Nm)

192 Nm

Maximum PTO power (kW)

32.1 kW (43.1 HP)

Rated RPM (r/min)

2000

Number of Gears

12 F + 3 R
Number of Engine Cylinders

4

Steering Type

Power Steering

Rear Tyre Size

14.9 X 28

Transmission Type

Full Constant mesh

Hydraulics Lifting Capacity (kg)

1700
Special Features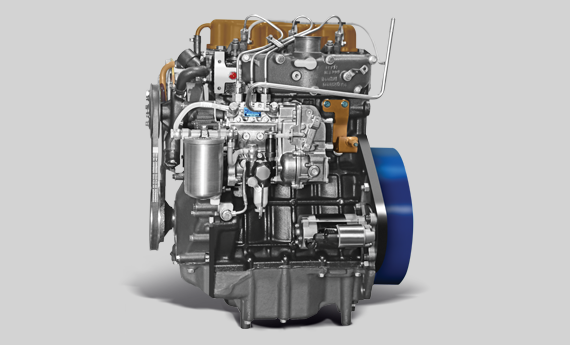 4-Cylinder Engine
With advanced technology, more back up torque, best in class PTO HP, best in class mileage, high max torque and parallel cooling to ensure more & faster work with application.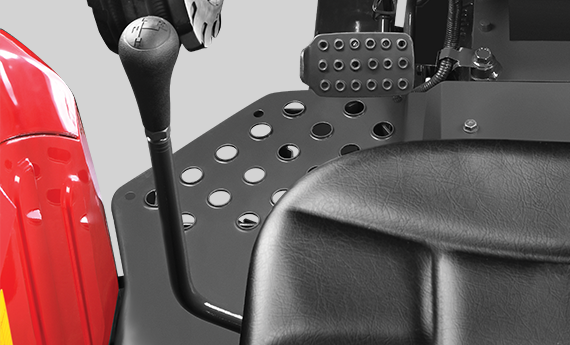 Speed Options
12 forward + 3 reverse, ease of working with multiple gear options, H-M-L speed range – speed as low as 1.4 km/h, planetary reduction & helical gear for longer life & high load carrier, full constant mesh transmission for smooth & effortless gear shift.
Driving Comfort
Side shift gear gives car like comfort, full platform ensures easy entry & exit from tractor, easy access to levers & pedals, ergonomically designed tractor with dual acting power steering.
High Precision Hydraulics
High precision control valve for uniform depth, enhanced lift capacity to work with tougher implements, quick lowering & lifting of implement.
First in Industry 6 Years Warranty*
With 2 + 4 years warranty, work with no worries on Mahindra 575 Yuvo Tech+ 4WD Tractor. *2 years of standard warranty on the entire tractor and 4 years of warranty on engine and transmission wear and tear item.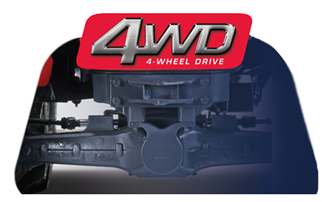 4WD
Drop-down axle and drive line positioned at the centre ensures enhanced seal and bearing lifespan, effectively saving you time and money on maintenance. The four-wheel-drive feature empowers your vehicle by distributing an increased amount of power to all four tires. This results in reduced tire slippage, ultimately minimizing friction and maximizing your vehicle's efficiency.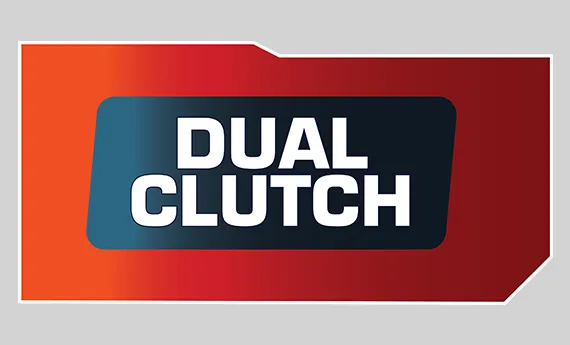 Dual Clutch, RCRPTO and SLIPTO
• With separate main clutch and PTO clutch, it offers enhanced functionality and versatility. • Constant Running PTO (CRPTP), specifically designed for tasks such as baling, straw ripping, and TMCH. • Reverse Constant Running PTO (RCRPTO), perfect for square cutting applications like threshing, straw ripping, and TMCH. • Single Lever Independent PTO (SLIPTO), providing simple and effortless clutch engagement. • 2-speed PTO (540 and 540E) ensures low RPM but and minimizes fuel consumption.
Best-suited for Multiple Crops
Implements that Can Fit
Cultivator
M B Plough (Mannual/Hydraulics)
Rotary tiller
Gyrovator
Harrow
Tipping trailer
Full cage wheel
Half cage wheel
Ridger
Planter
Leveler
Thresher
Post Hole Digger
Baler
Seed drill
Loader
COMPARE AND BUY
A Quick Guide to Choose Better
Select up to 2 models to compare specifications

Engine Power (kW)

Maximum Torque (Nm)

Maximum PTO power (kW)

Rated RPM (r/min)

Number of Gears

Number of Engine Cylinders

Steering Type

Rear Tyre Size

Transmission Type

Hydraulics Lifting Capacity (kg)
Mahindra 575 YUVO TECH+ 4WD Tractor

35 kW (47 HP)

192 Nm

32.1 kW (43.1 HP)

2000

12 F + 3 R

4

Power Steering

14.9 X 28

Full Constant mesh

1700