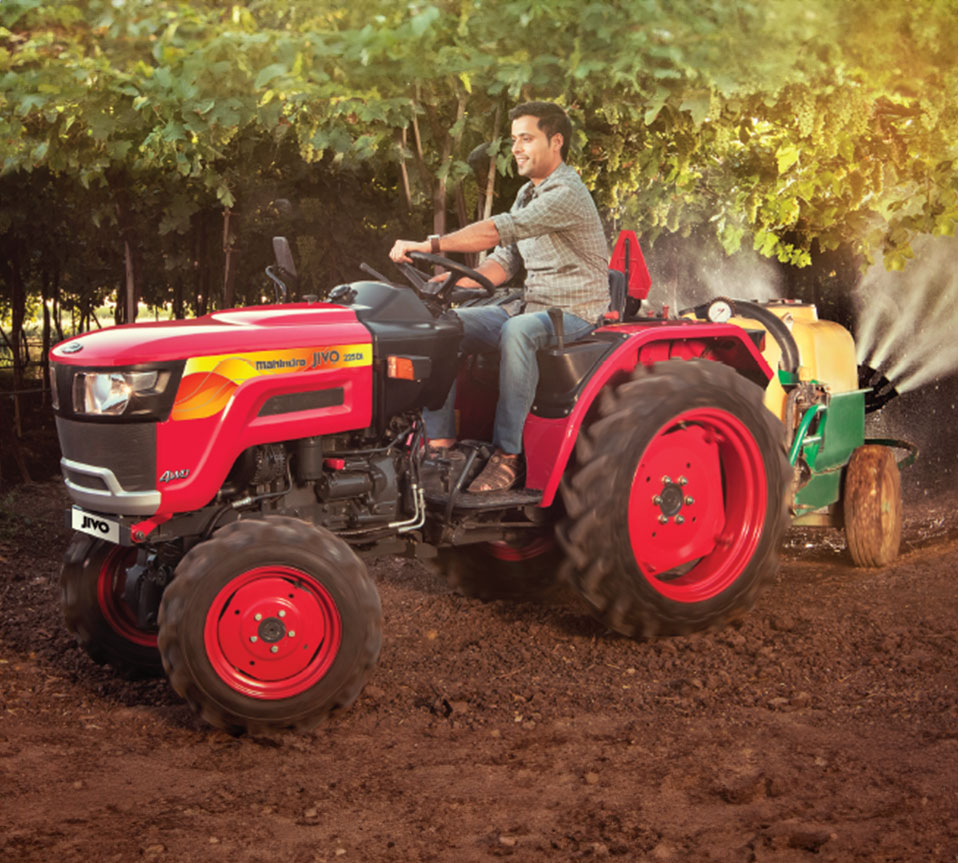 Mahindra JIVO 245 DI Tractor
Get ready to take on any agricultural challenge with the Mahindra JIVO 245 DI 4WD Tractor. It offers a 17.64 kW (24 HP) DI engine, rated RPM (r/min) of 2300, two cylinders, power steering, and hydraulics lifting capacity of 750 kg. The Mahindra JIVO 245 DI 4WD Tractor is one of the best 4WD tractors in India that enables you to perform agricultural operations efficiently, is known for its strong body and powerful performance, thus ensuring effortless heavy-duty use.

SPECIFICATIONS
A Quick Guide to Choose Better
Mahindra JIVO 245 DI Tractor
Engine Power (kW)

18.1 kW (24 HP)

Maximum Torque (Nm)

81 Nm

Maximum PTO power (kW)

16.5 kW (22 HP)

Rated RPM (r/min)

2300

Number of Gears

8 F + 4 R
Number of Engine Cylinders

2

Steering Type

Power Steering

Rear Tyre Size

8.3 x 24

Transmission Type

Sliding Mesh

Hydraulics Lifting Capacity (kg)

750
Special Features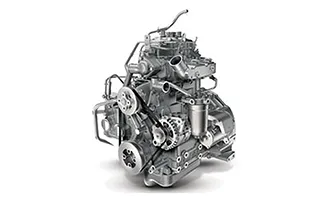 DI Engine
Best in class mileage thus lower cost of operations.
Automatic Draft & Depth Control (AD/ DC)
Helps control the setting for implements like the plough and cultivator. Extremely useful while working in orchard, vineyards & all Inter-culture applications.
Highest Efficiency For Spraying in Vineyard and Interculture Operations
Better coverage and uniform spraying. Highest PTO power in its category - matchless performance with high-end mist sprayer. Best in class fuel efficiency powered by the DI engine. 4WD for better traction. Narrow track width 76.2 cm & short turning radius of 2.3 m ensures ease of turning and maneuverability in orchards.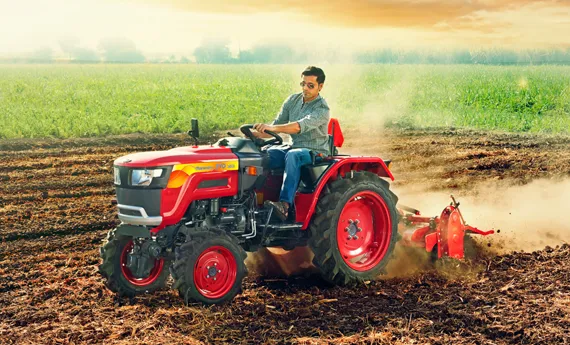 Designed Tough for the Toughest Usage in Multiple Applications
Strong metal body for everyday rugged use.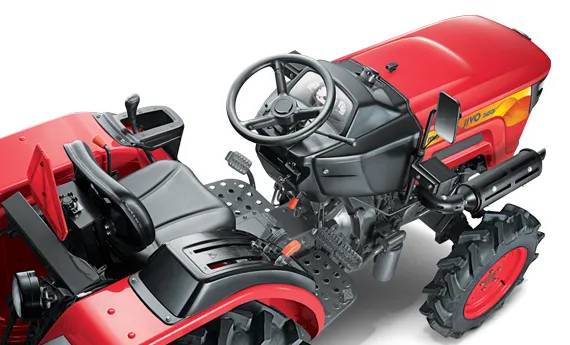 Advance Design for the Best Style and Comfort
Superior ergonomics for ease of working for long hours.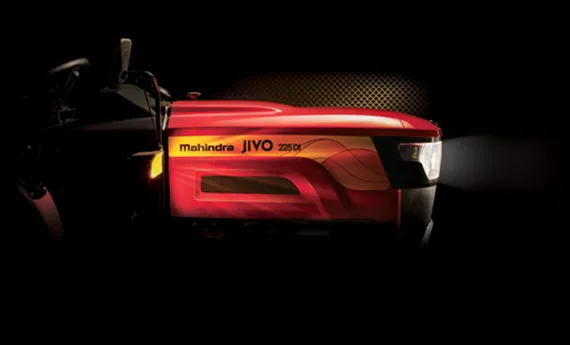 Stylish Wrap Around Head Lamps
Stylish wrap around headlamps. Suspension seat gives optimum height and comfort. Horizontal silencer for optimal performance.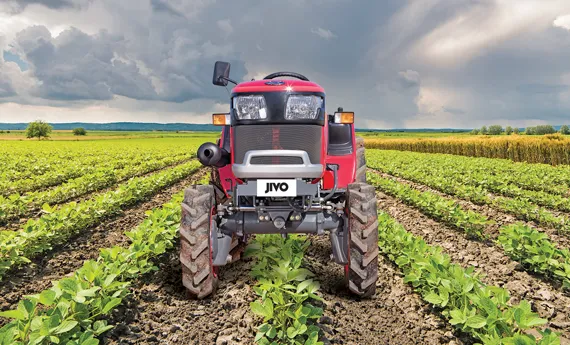 High Ground Clearance
Compact tractor with high ground clearance for ease in interculture operation.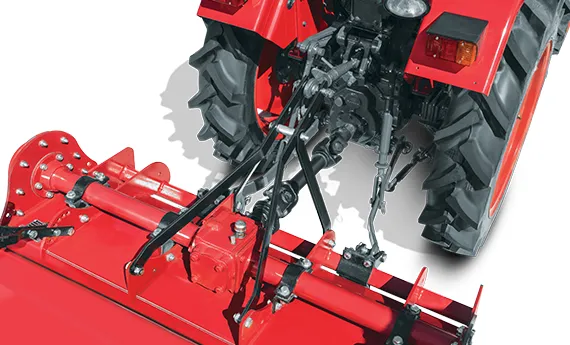 High Lift Capacity
High lift capacity of 750 kg for lifting heavy loads easily.
Stylish Instrument Cluster
Modern and stylish instrument cluster for ease of operation.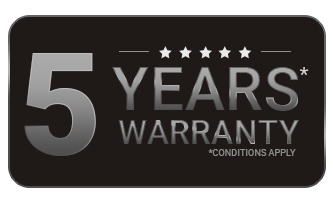 5 Years Warranty*
Tractor comes with 5 years of warranty, helping you work with complete peace of mind.
Best-suited for Multiple Crops
Implements that Can Fit
Rotavator
Cultivator
M B plough
Seed Fertilizer drill
Tipping Trolley
Sprayer (Mounted and Trailed)
COMPARE AND BUY
A Quick Guide to Choose Better
Select up to 2 models to compare specifications

Engine Power (kW)

Maximum Torque (Nm)

Maximum PTO power (kW)

Rated RPM (r/min)

Number of Gears

Number of Engine Cylinders

Steering Type

Rear Tyre Size

Transmission Type

Hydraulics Lifting Capacity (kg)
Mahindra JIVO 245 DI Tractor

18.1 kW (24 HP)

81 Nm

16.5 kW (22 HP)

2300

8 F + 4 R

2

Power Steering

8.3 x 24

Sliding Mesh

750