Mahindra JIVO 365 DI 4WD Tractor
Integrated with the latest Japanese technology, the new Mahindra JIVO 365 DI 4WD Tractor is the go-to expert for use in vineyards and orchards. Mahindra's renowned powerful 26.48 kW (36 HP) DI, 3-cylinder DI engine mated with advanced Japanese transmission and hydraulics systems is a combination that delivers superior performance in the toughest of conditions. Unlike other tractors, it pulls larger sprayers and implements with ease with 118 Nm torque even in wet muddy soil.
Invest in the Mahindra JIVO 365 4WD DI Tractor and witness firsthand the remarkable performance that sets it apart from the rest.
SPECIFICATIONS
A Quick Guide to Choose Better
Mahindra JIVO 365 DI 4WD Tractor
Engine Power (kW)

26.8 kW (36 HP)

Maximum Torque (Nm)

118 Nm

Maximum PTO power (kW)

22.4 kW (30 HP)

Rated RPM (r/min)

2600

Number of Gears

8 F + 8 R
Number of Engine Cylinders

3

Steering Type

Power Steering

Rear Tyre Size

9.5 X 20

Transmission Type

Constant Mesh with Sync Shuttle

Hydraulics Lifting Capacity (kg)

900
Special Features
The Light Weight 4WD Wonder
While other heavier tractors will sink deeper and get stuck in wet soil condition, Jivo 365 DI is able to pull larger implements with greater ease in touch conditions.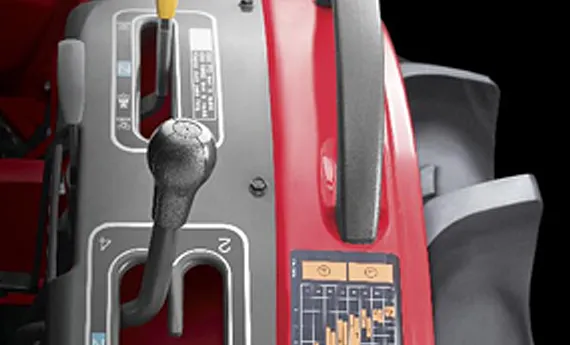 8+8 Side Shift Gearbox with Sync Shutter
Choose the right speed with 8+8 side shift gear box, providing better output during land preparation. Sync Shuttle ensures easy maneuvering of tractor by providing ease of quick forward and backward movement without changing the gears.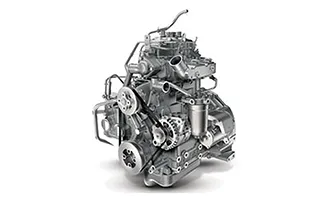 The Power to Achive More with Advance 26.48 kW (36 HP) DI Engine
Generates higher backup torque so tractor will not stall due to sudden increase in load.
Designed for Unmatched Performance
Superior quality paddy special high-lug tyres designed for tough soil conditions.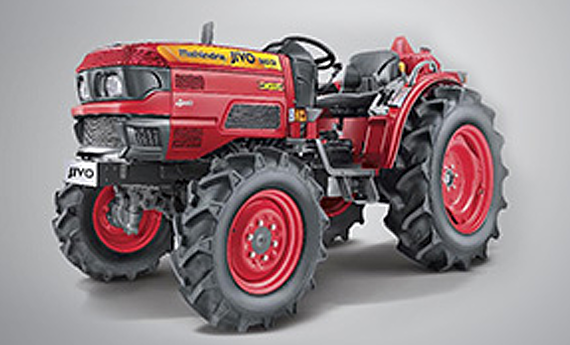 Tractor that Gives You More Profit
Higher fuel tank capacity (covers more area in one fill up).
Best-suited for Multiple Crops
Implements that Can Fit
Rotavator
Cultivator
M B plough
Tipping Trolley
Seed Fertilizer drill
Sprayer (Mounted and Trailed)
COMPARE AND BUY
A Quick Guide to Choose Better
Select up to 2 models to compare specifications

Engine Power (kW)

Maximum Torque (Nm)

Maximum PTO power (kW)

Rated RPM (r/min)

Number of Gears

Number of Engine Cylinders

Steering Type

Rear Tyre Size

Transmission Type

Hydraulics Lifting Capacity (kg)
Mahindra JIVO 365 DI 4WD Tractor

26.8 kW (36 HP)

118 Nm

22.4 kW (30 HP)

2600

8 F + 8 R

3

Power Steering

9.5 X 20

Constant Mesh with Sync Shuttle

900